Our consultants are exclusively certified and have many years of professional experience in handling data exchange between companies, systems and software.
The ideal integration is based on careful planning and with it a decision as to which basic approach should be followed. Data turntables, Enterprise Service Bus, service-oriented architecture and Business Process Management (BPM) are no strangers to us. We know the facts and will be happy to advise you.
… from technology to application
Would you like to integrate an app using REST or SOAP? You want to supply an SAP system via RFC or IDoc? Do you want to archive documents via an SFTP server or  simply import a CSV file? Then you have come to the right place!
Of course, we also offer you solutions by means of EDI connections through the well-known EDI formats: No matter whether VDA, EDIFACT or Odette.
Integration of SAP
We offer consulting and development services especially for our SAP customers using SAP Process Integration (SAP PI) and SAP Process Orchstration (SAP PO). Our certified consultants are familiar with all SAP middleware products and can support you with advice and action.
This also applies to the integration of modern cloud services and SAP HANA Cloud Integration.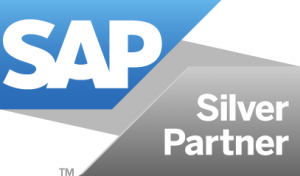 Standards from all sectors
We also speak EDIFACT, Odette, VDA and ANSI X. 12 and help you to replace your existing EDI processes. Thanks to the SAP B2B Add-On, you don't have to reinvent the wheel. Often this add-on is connected quickly. We will be happy to advise you!
Our experts will help you to model your business processes by using BPM and the subsequent technical implementation. Automate existing processes easily and penetrate established processes to improve your company's performance.
Today, cloud services are indispensable. These modern technologies are usually simple and fast. We have already gained a lot of experience in the last few years and can help you, for example, with the fast integration of Microsoft Dynamics 365, SuccessFactors or SalesForce.