CONSULTING
from planning to implementation
We advise you on the planning and implementation of new interfaces in your company. Our experience offers you a wide range of different systems and software solutions that we have already successfully integrated with customers.
These include, among others:
Supplier Connection
Client Connection
HR Systems (SuccessFactors, SAP HCM, OrangeHRM)
CRM Systems (SalesForce, Microsoft Dynamics, SAP CRM)
CMS Systems (Jira, ZenDesk, MS Dynamics, OmniTracker)
Time Tracking Systems
Invoicing Systems (ADP, Abacus)
Business Intelligence (SAP BW, IBM Cognus TM1)
Machine Communication by TCP/IP
Archive systems (file backups)
Customized Developments
Apps for iOS and Android (REST/JSON)
Onlineshop Systems (ShopWare, Intershop, Magento)
Cloud Services (Azure, AWS, Google Cloud)
Government and Public Authorities (Customs, ELVIS, TAX-Authorities)
In message processing using SAP PI / PO, there is often a request to process various mass data. Often, the amount of data grows with the growth of your company. To avoid unpleasant surprises in availability, you should regularly check the performance of your installation and improve it if necessary.
Together with you, we will test the systems and existing interfaces in order to identify potential for improvement. We will then carry out the optimizations for you.
MIGRATION
Single-Stack and Release Upgrade
Thanks to our consultants, we have many years of experience in migrating interfaces and SAP releases. The right tactics are important and this depends on the experience and the individual environment of the customer. We are happy to advise you!

No matter if XSLT, Java or graphical mapping, we implement it according to your wishes. Our experience and best practices we have gathered over the years have enabled us to achieve this in the shortest possible time, even for complex tasks.
If required, we also offer you the development of ABAP proxies or the enhancement of IDocs to best serve your interfaces.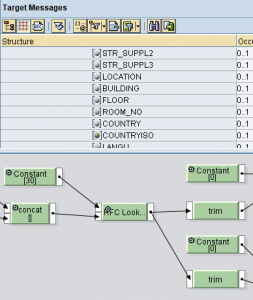 Our Location
Contiva GmbH
Schnackenburgallee 217-223
22525 Hamburg
GERMANY

Tel: +49 (0)40 / 9999 664 - 0